Photography for Luncheons
Luncheon Photography
Events San Antonio
The focus of Champagne Luncheons, are to raise funds, thank current supporters and gain visibility by providing images to local magazines, FB, IG and influencers.
I added proof sheets to show what is delivered to a client for a photo shoot similar to this. This luncheon focused on the step and repeat photos and the fashion show when lunch was served.  Delivery for this size of event can be same day - 24 hours.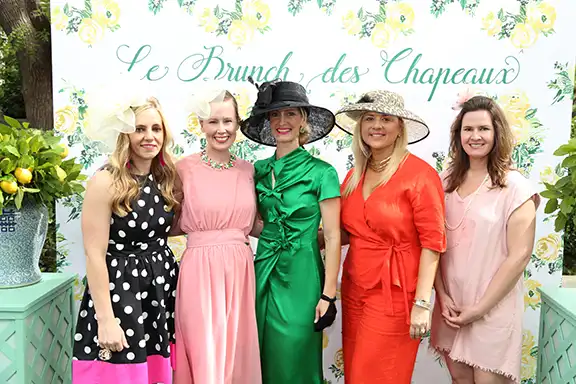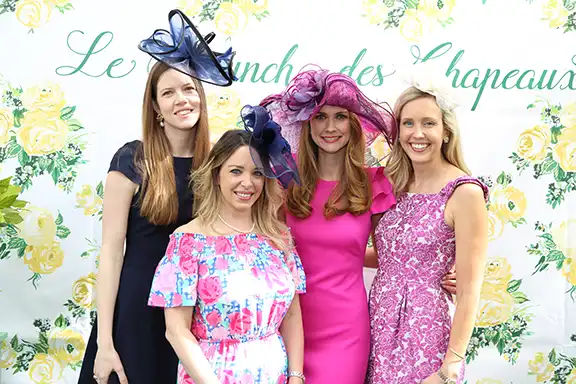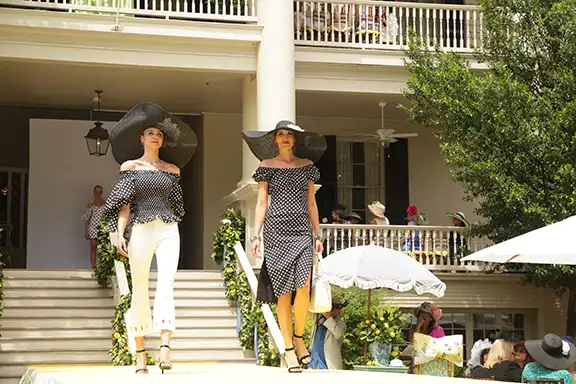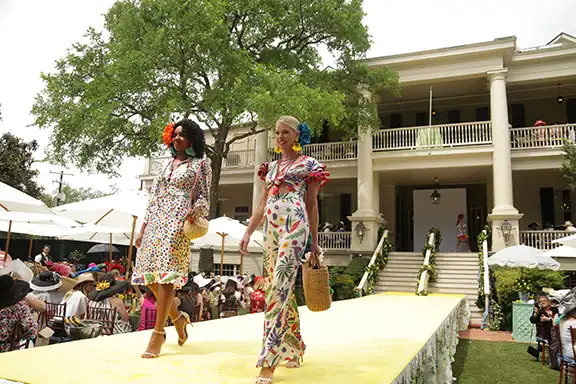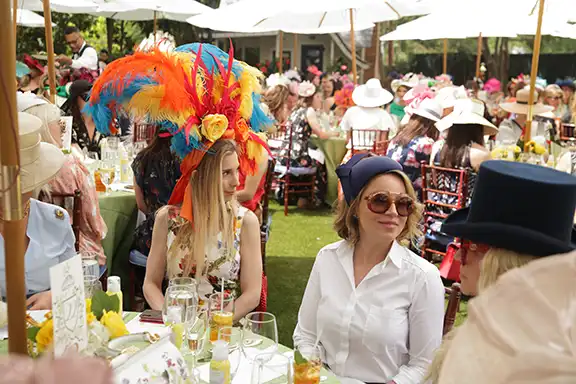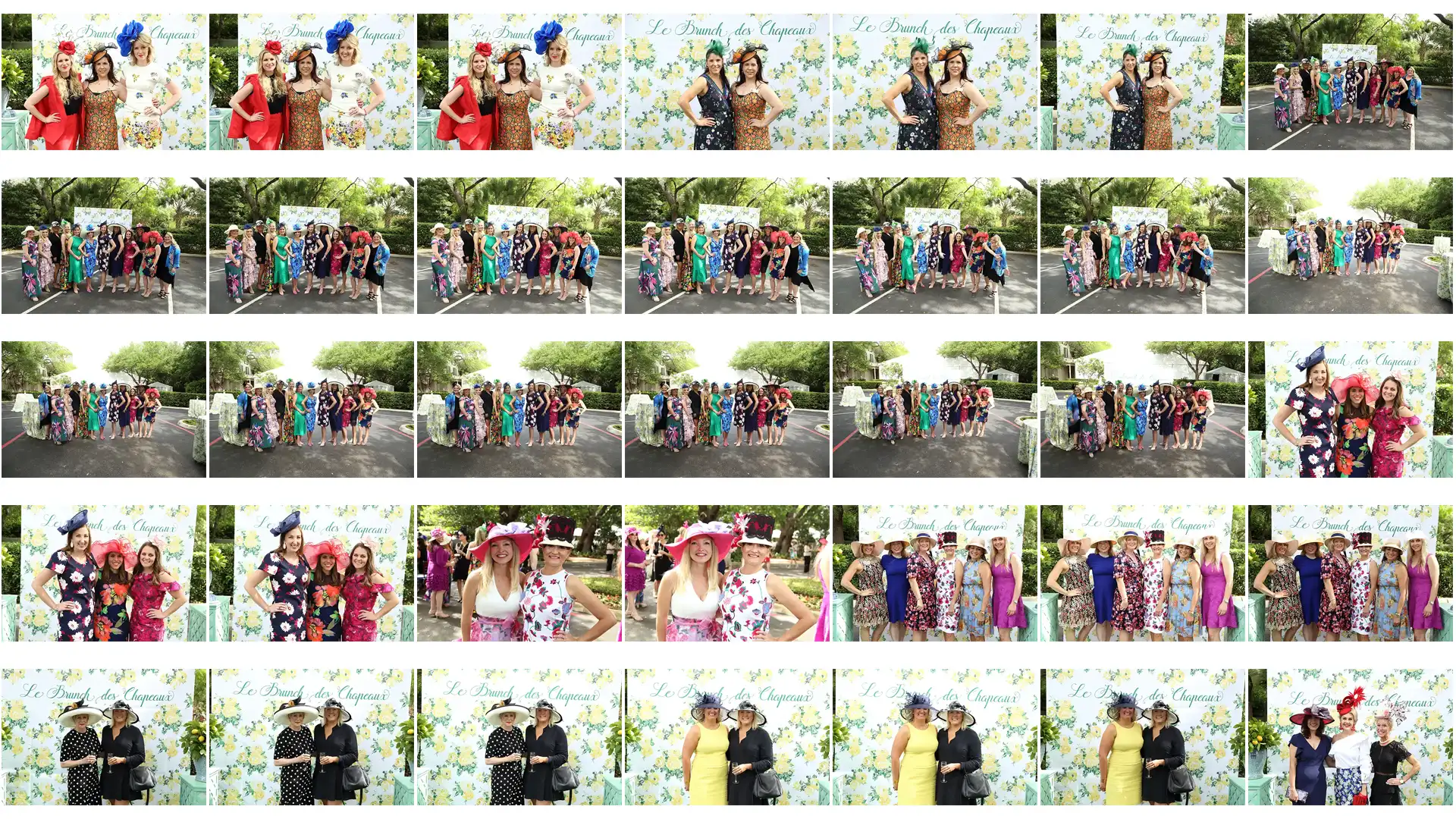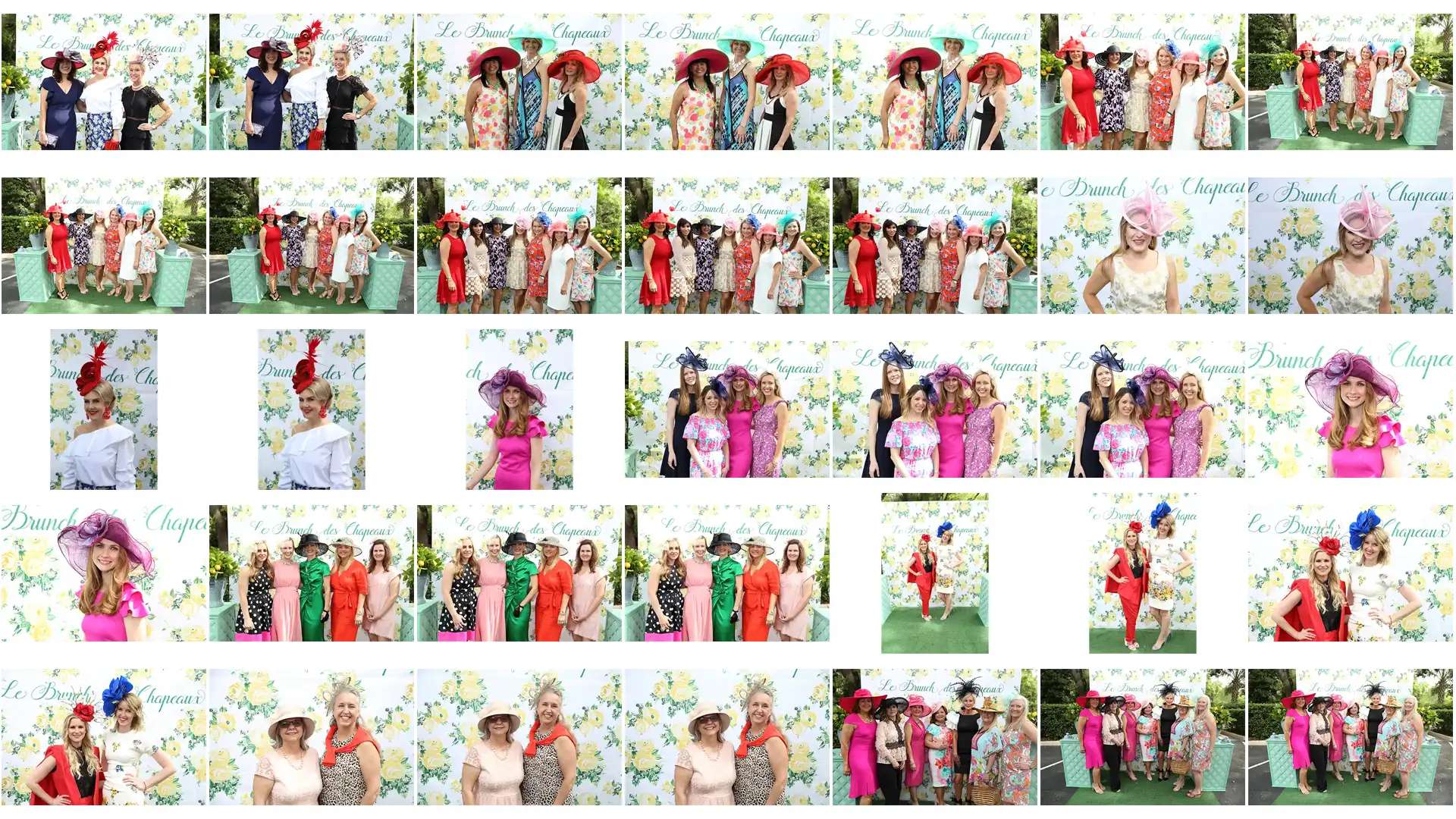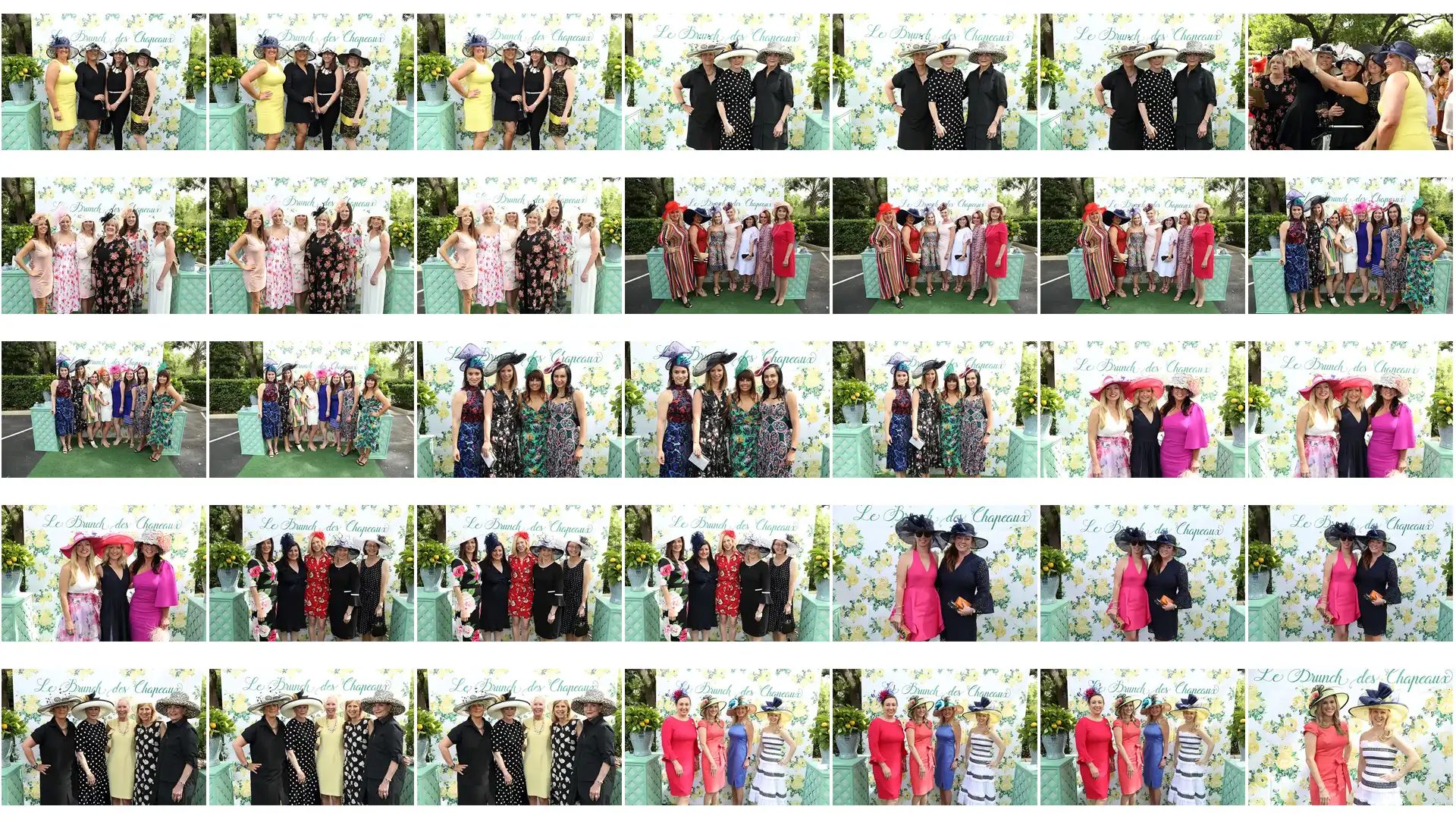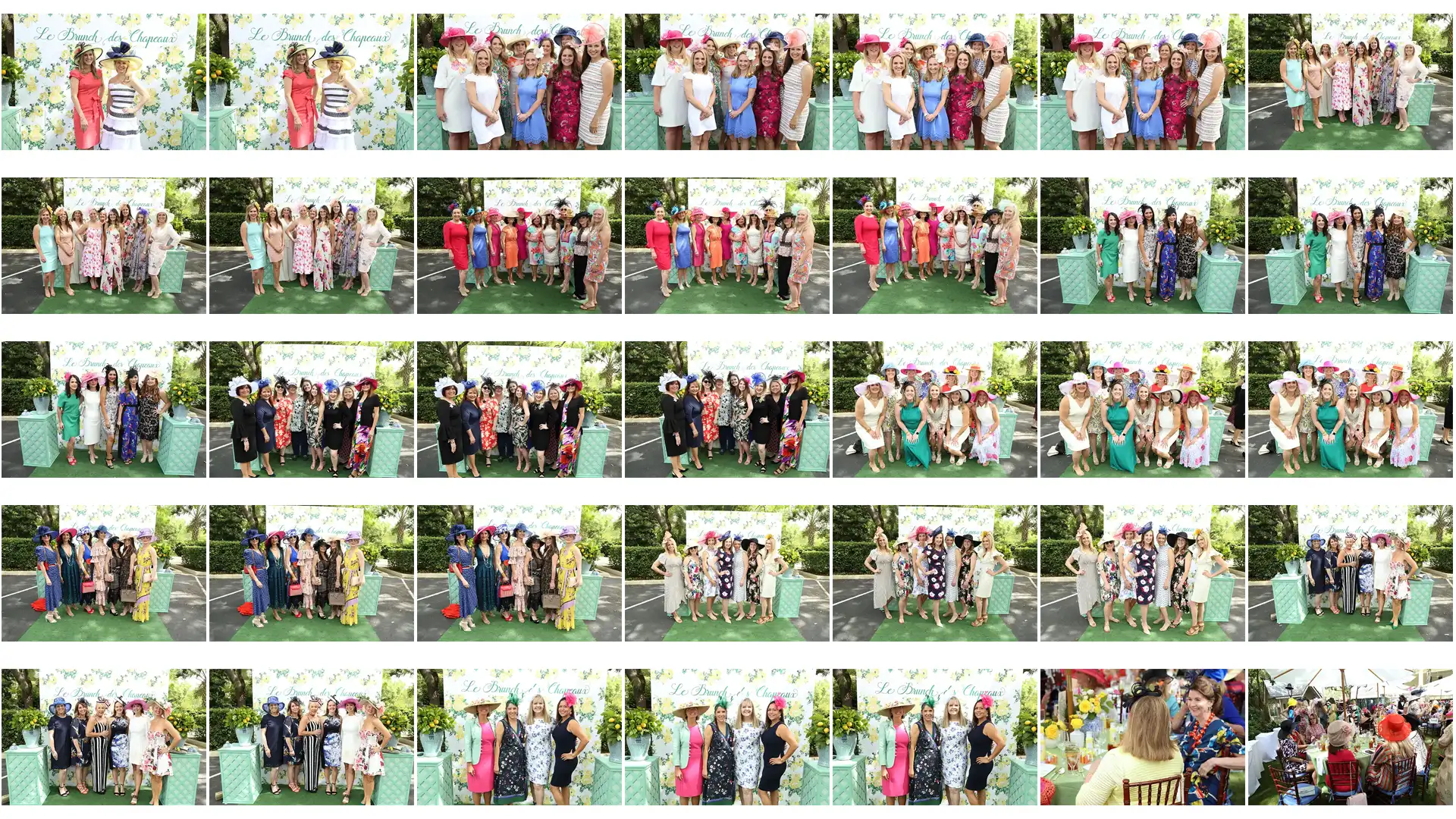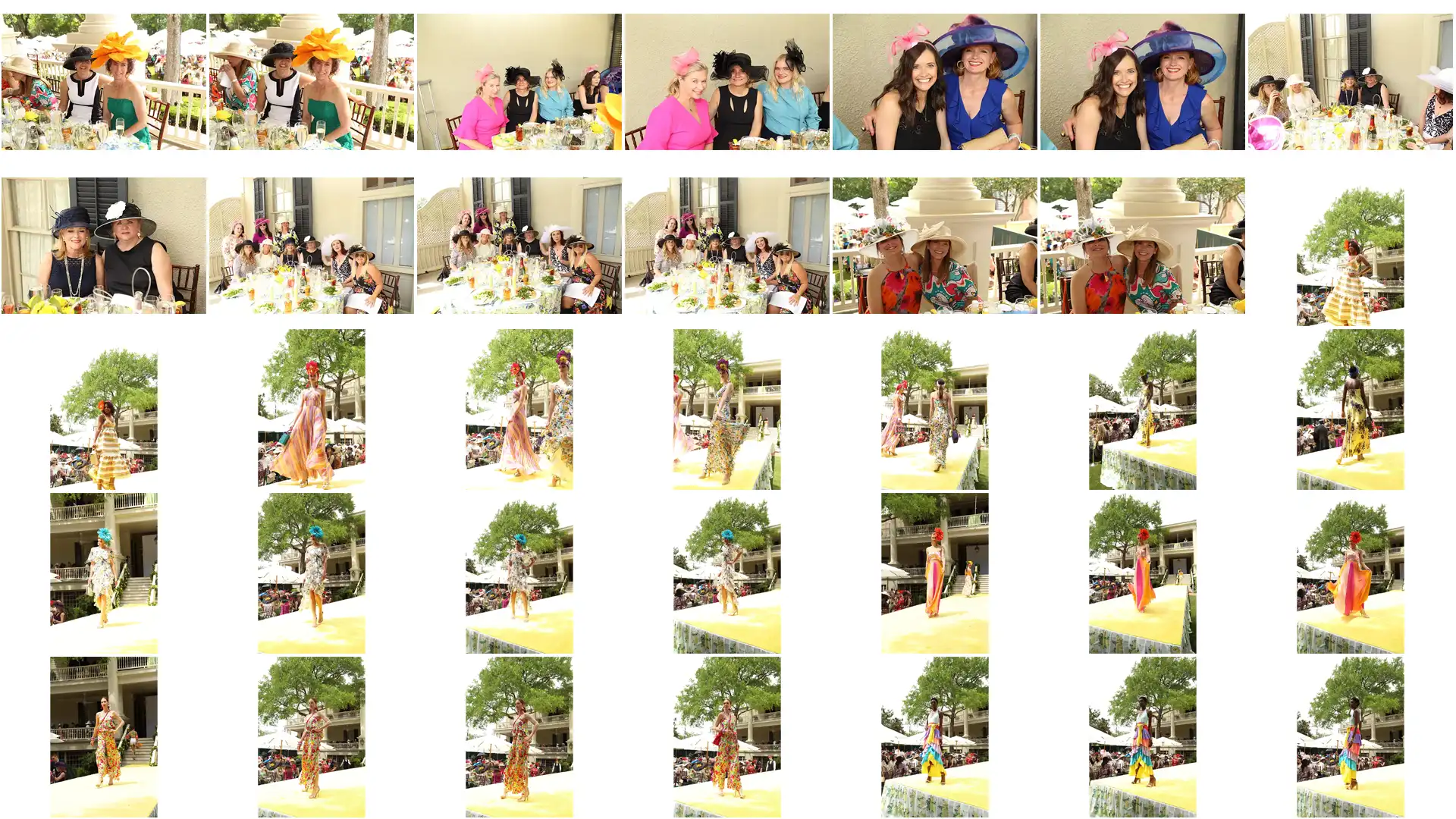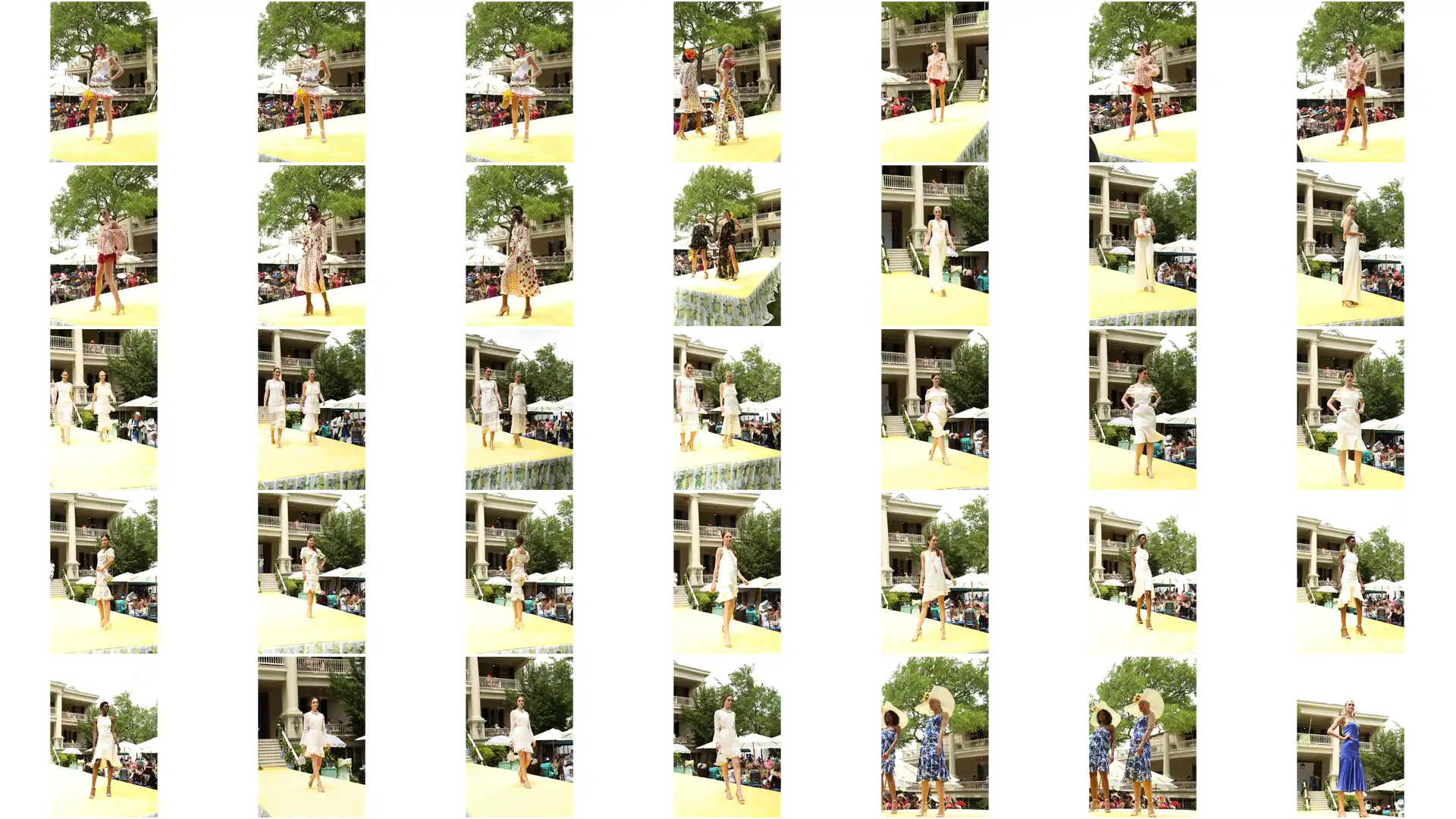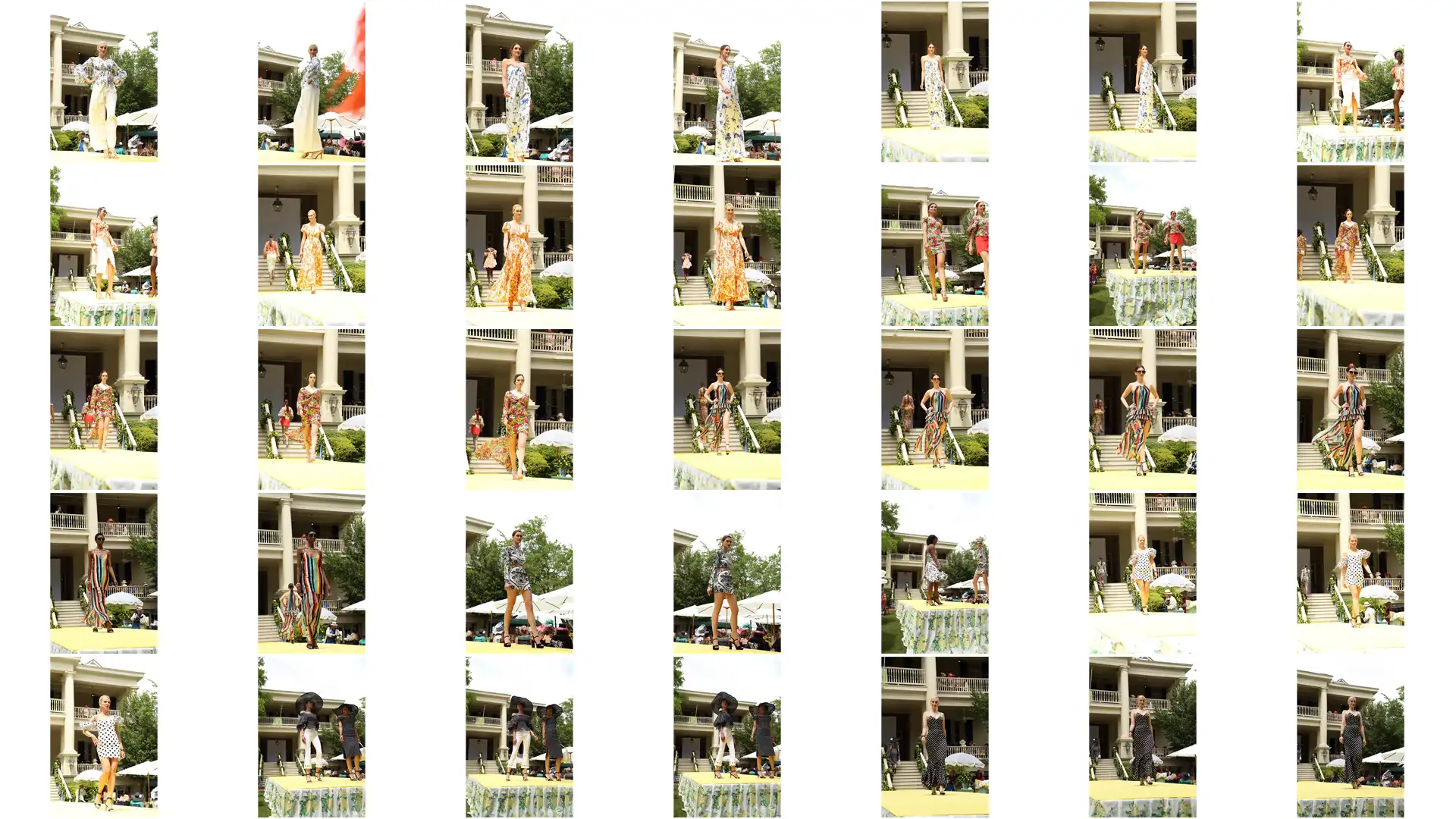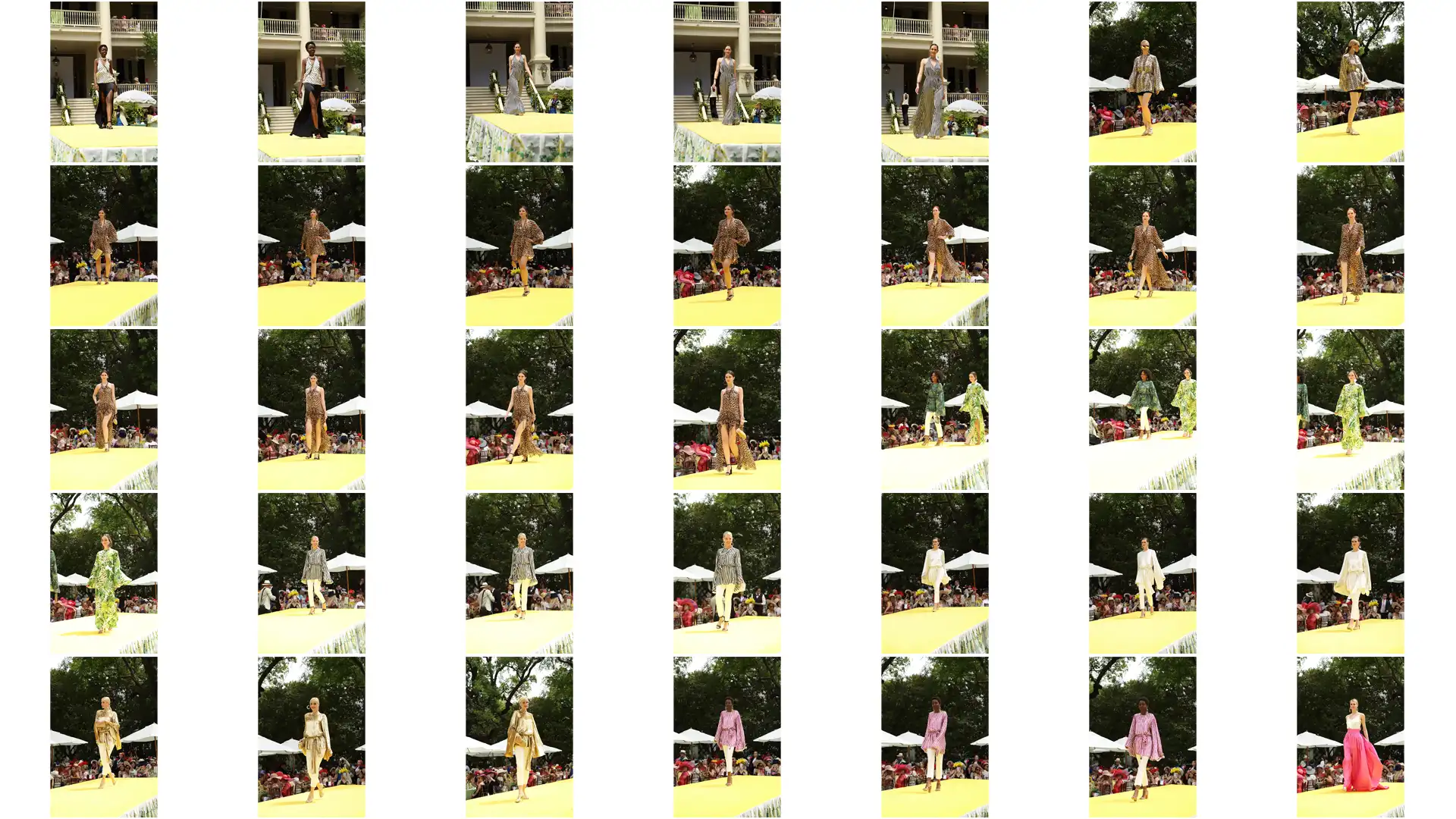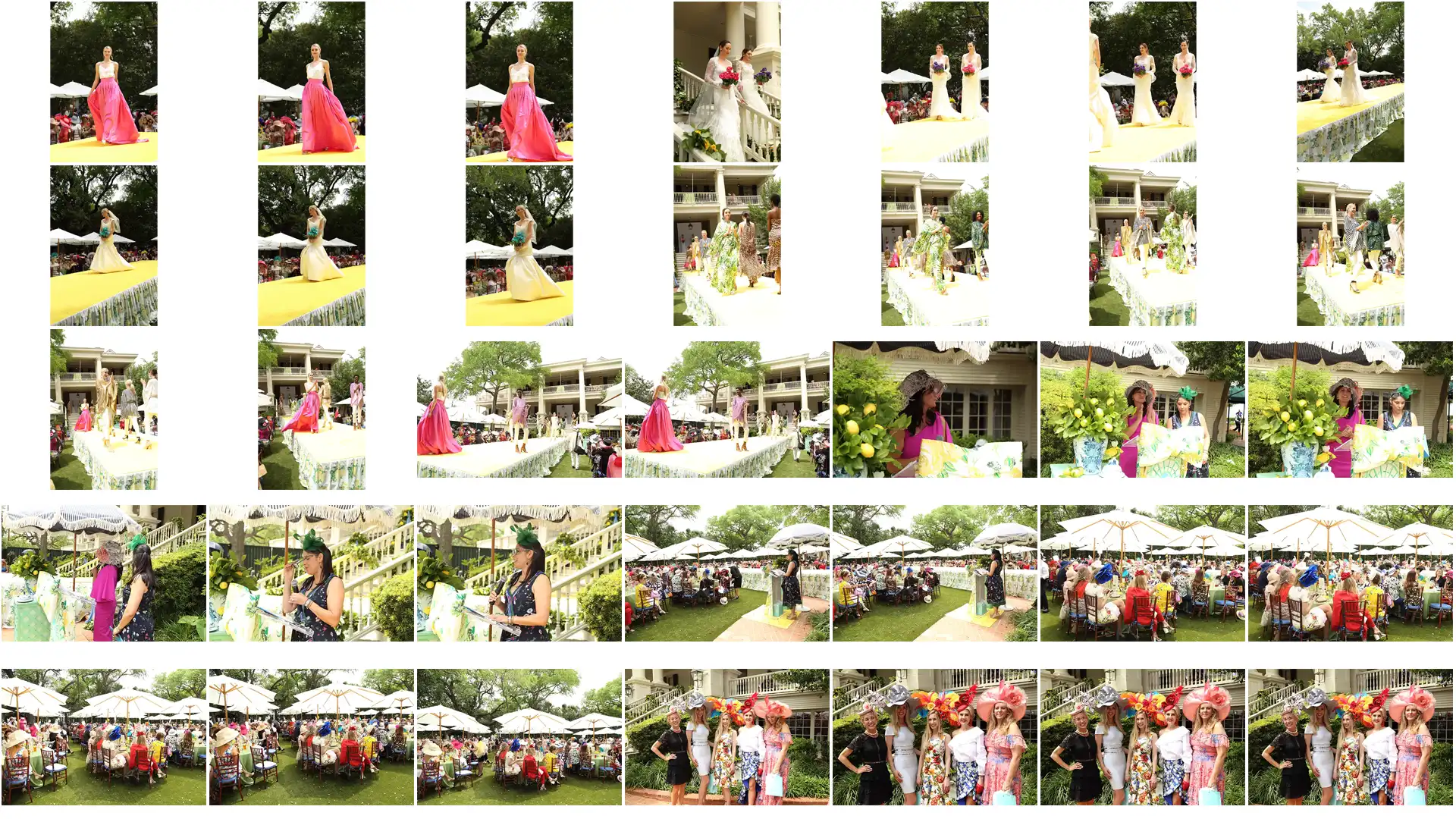 Champagne Luncheon Photography San Antonio
This particular event is well-known for its popularity in fundraising, and this year's gathering did not disappoint, with approximately 250-300 guests in attendance. It featured a step-and-repeat photo wall, a lunch, and a fashion show, providing an excellent opportunity to raise funds for a good cause while also enjoying the day's festivities.
One of the highlights of the luncheon was the step-and-repeat photo wall, which was popular among the guests as they took photos to share on their social media. However, it is advisable to have two photographers for events with a photo wall or step-and-repeat to ensure they capture all the best moments. The reason for this is that one photographer will be busy taking pictures of the guests as they arrive, which can take some time, while most of the photo opportunities will arise before the lunch is served. Having two photographers will make sure that no moments are missed, and every guest gets the chance to have their photo taken.
During the lunch, most of the photography revolved around the fashion show, which was the event's main attraction. A skilled photographer is essential to capturing the best moments in a fashion show, allowing the host to use the images for future marketing and promotional purposes. Therefore, it is advisable to employ a photographer with experience in fashion show photography for an event like this.
Once the fashion show ends, the majority of the guests will leave quickly. If the host wants to take VIP group photos, it is essential to inform them in advance and designate a meeting point. This will ensure that everyone arrives at the appropriate time and place for the photographs. VIP group photos serve as an excellent way of appreciating the guests' support, and they make a fantastic keepsake for everyone who attended.
For smaller events such as this, image files can be delivered on the same day or the following morning. This quick turnaround time will impress the guests, showing them that their support is valued, and allowing them to share their photos on social media promptly. For larger events, it may take longer to process all the images. However, with the right team, the host can ensure that they receive the best possible photos in a timely manner.
To summarize, the recent Champaign Luncheon was a successful fundraising event that had a great turnout. With a step-and-repeat photo wall, a delicious lunch, and an exciting fashion show, it was an enjoyable day for everyone. If hosting a similar event, it is advisable to employ two photographers for a photo wall, engage an experienced photographer for a fashion show, and inform VIP guests ahead of time to take group photos. With proper planning and preparation, a successful event can be guaranteed.